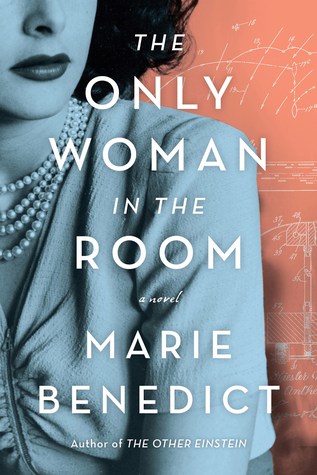 Marie Benedict has a knack for fictionalizing life stories of impressive, impactful women. The Only Woman in the Room is her latest endeavor. Hedy Lamarr, screen star of the 1940s and 50s, isn't the first person who comes to mind as a significant World War II figure. Further, as an inventor she deserves more credit than many realize.
Hedweg Kiesler was born in Vienna into a wealthy, Jewish family and considered a stunning beauty. Initially, Benedict's account of Kiesler/Lamarr is focused on her early stage career leading to her marriage to Friedrich Mandl, a munitions manufacturer.
Mandl is older, wealthy and powerful. Hedy's father fears any rejection on Hedy's part toward Mandl's romantic interest could put the family in danger. Initially, Hedy is not impressed by the riches (and roses) he dispenses so freely to woo her. Eventually they marry after she succumbs to his charms.
The novel's title is an apt description of Hedy's presence which is dismissed as one of no consequence. She's considered no more than a beautiful woman. What she learns, however, are plans for Austria to first join forces with Mussolini; and later Hitler. She knows she needs to escape, not only the fate of her country, but the abusive relationship with Mandl, who simply wanted a trophy wife.
Danger and intrigue are tangible elements in Keisler's life; fame and romance comprise Lamarr's. Yet, Benedict shows something deeper by chronicling the transition from refugee to film siren to wireless communications inventor.
The Only Woman in the Room
Four Bookmarks
Sourcebooks Landmark, 2019
254 pages