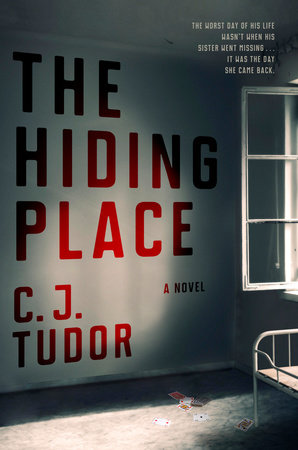 Creepy is the best way to describe The Hiding Place by C.J. Tudor. The setting, the characters and the story itself are all disturbing. It's difficult to appreciate a book with no likeable characters; yet the author successfully creates an unsettling story that goes beyond masses of beetles crawling out of walls.
Narrator Joe Thorne returns to his hometown, a run-down former mining town in rural England. It was never a thriving community, but its position at the edge of economic ruin makes the old days not look so bad in Joe's eyes. It's clear he's returned to settle a score. Yet, there are so many twists and characters lacking empathy, interest or both, that the obvious question of why hangs too heavy over the narrative.
Joe is a teacher, a liar, a gambling addict and also, somehow, a victim. He left his previous job under suspicious circumstances but is able to con his way into a teaching position at the school he attended as a youth. Many of Joe's old pals are still in town, but it's clear these are no longer friendly relationships. Another unfriendly sort is Gloria, a thug hired by the Fatman to collect the gambling debts Joe has amassed.
Before Joe's arrival, a murder/suicide has occurred in the very cottage he knowingly chooses to rent. A mother has killed her son before turning a gun on herself. This strikes Joe as hauntingly familiar even though nothing in his past suggests something similar. Until it does.
The Hiding Place
Three-and-half Bookmarks
Crown Books, 2018
278 pages