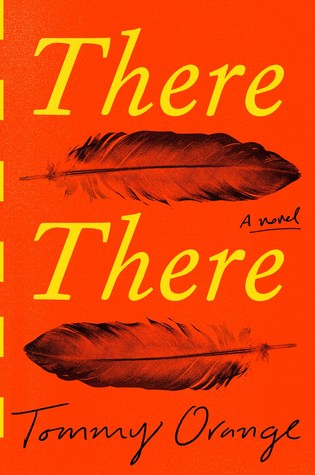 In the late 1930s Gertrude Stein wrote of Oakland, Calif., "… there, there is no there there." It's apt, then, that Tommy Orange has co-opted part of the quote as the title of his novel. Orange introduces readers to several Native Americans whose lives intersect in the city on the East Bay.
Never as glamourous, wealthy or viewed in as positive a light as San Francisco, Oakland is, nonetheless, the focal point for Orange with different perspectives provided by the 12 characters he introduces. Their stories, told in separate chapters, are shaped by the urban environment and the upcoming Big Oakland Pow Wow.
Violence, alcoholism, out-of-wedlock pregnancies, traditions, estranged families and more are contributing factors to the scenarios Orange creates. Most are heart-breaking, yet humor and joy are also evident.
Opal Viola Violet Bear is first introduced as an 11-year-old in 1970 when her mother brings her and her older sister, Jacqui, to Alcatraz as part of the all-tribe occupation. She re-enters the story through the eyes of her grandson, Orvil Red Feather. Except, technically, Opal is Orvil's and his two younger brothers aunt. Although his name clearly identifies his heritage, he knows little about it. He discovers dance regalia in Opal's closet. He learns what he can about Indian dance and culture online. The Pow Wow is his chance to be part of something he knows very little about.
Reasons for the others to attend the Pow Wow range from dark to hopeful, which makes the narrative so engaging.
There There
Four Bookmarks
Alfred A. Knoph, 2018
290 pages