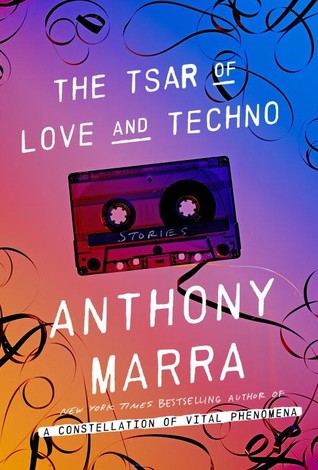 Anthony Marra is the master of foreshadowing. At times he's subtle, then he's as obvious as an agitated teenager reeking of cigarettes claiming he doesn't smoke. This was true of his first novel, A Constellation of Vital Phenomena, and follows suit in his most recent: The Tsar of Love and Techno.
Marra has chosen a similar setting in Russia with another interesting cast of characters; however, he spans more time, beginning in 1937 continuing to present day. He expands the setting from Siberia to Leningrad/St. Petersburg to Chechnya: landscape is a crucial element.
The narrative begins with an artist in the propaganda department whose job is to erase enemies of the state whose images appear in paintings and photographs. He does this by blotting out faces with ink or by painting something new, which is often his dead brother's face. It appears in a myriad of scenes representing various phases of his life: child, teenager, middle age and old age.
With each chapter comes a new narrator, in a different setting providing a singular element to the overall novel. The stories are a progression. It's no spoiler alert to note that the pieces do eventually fit together (very well). Even if they didn't, Marra's writing is full of wit and pathos. The images of the pollution-wreaked mining community in Siberia are stark and frigid; just as a Chechnyan hillside is pastoral and warm. The men and women introduced by the author are so human their breath practically turns the pages.
The Tzar of Love and Techno
Four bookmarks
Hogarth, 2015
365 pages