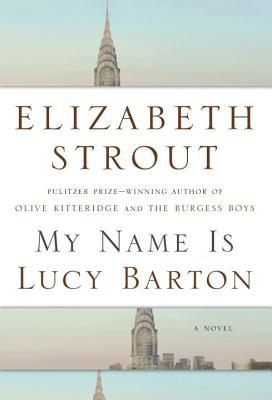 My Name is Lucy Barton is a statement and not only the title of Elizabeth Strout's new novel. It's an affirmation as Lucy reflects on the relationship with her mother, which is like a faulty wire: occasionally there's no connection.
Lucy is from a rural Illinois town where growing up her family lived so far below the poverty line as to make it seem something to attain. Lucy's life is revealed as she lies in a hospital bed with a view of the Chrysler Building in New York City talking with her mother whom she hasn't seen or spoken with in years. Strout is methodical as she merges Lucy's past with the present.
The rich, stark pacing and imagery serve to expose family dynamics in the narrative. That is, Strout's writing provides enough detail to shape a situation or character, but not so much that there is little left to the imagination. In fact, this is what makes some aspects harrowing: imagining what life was like for young Lucy. She lived with her older siblings and parents in a garage until age 11.
Her mother's brief presence provides the vehicle to see Lucy's past; the extended hospitalization gives Lucy time to consider her adult life as a mother, wife and writer.
Lucy should despise her parents and her past, yet she doesn't. Her family was shunned and her parents were apparently abusive in their neglect. Lucy is grateful for her mother's presence. The mother-daughter bond, at least from Lucy's perspective, overrides past sins.
My Name is Lucy Barton
Four and a half Bookmarks
Random House, 2016
191 pages