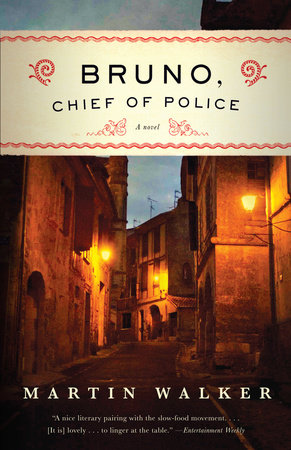 Author Martin Walker introduces readers to Bruno in the first of the Chief of Police series. The title character, whose formal name is Benoit Courreges, is a former soldier who's drawn to the peaceful existence surrounding the small village of St. Denis in Southern France. This doesn't mean his life is boring.
The brutal murder of an elderly North African, a veteran who fought with the French army, draws national attention. The novel addresses racism, victims of war, Nazis and more.
Although Bruno is not the point man in a murder investigation he contributes a lot when it comes to solving the case. Initially, two young people, including the son of the town doctor, are arrested as suspects. Bruno is certain their only crime involves drugs.
While working behind the scenes with the national police, Bruno enjoys his pastoral lifestyle living in a restored cottage in the country with his hunting dog, playing tennis and helping the locals stay one step ahead of the EU inspectors. He's respected, intelligent and knows good wine when it crosses his lips.
Walker's descriptions of the landscape, townspeople, French food and wine are enticing on their own. The murder investigation is almost secondary. Three women attract his attention, which creates another mystery wondering which one will ultimately win his affections.
The narrative is sweet, at times humorous and engaging without being saccharine. Bruno is a likeable, credible character full of common sense and a sharp mind. Identifying the murderer was logical without being predictable.
Bruno: Chief of Police
Four Bookmarks
Vintage Books, 2008
273 pages