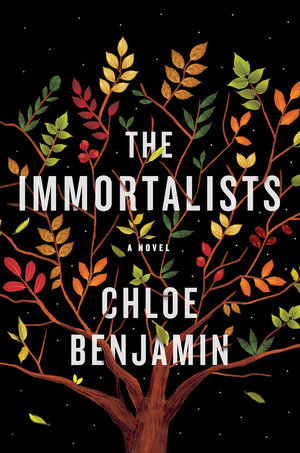 Fate and the power of suggestion collide in Chloe Benjamin's The Immortalists. It's 1969 and it's in the midst of summer's heat and doldrums when siblings Varya, Daniel, Klara and Simon Gold need a distraction. They seek out a woman known to foretell the exact date on which one will die. The children are 13, 11, 9 and 7, respectively. This seemingly-innocent adventure profoundly and ultimately affects each of their lives.
The narrative then jumps to the late 1970s. Each chapter focuses on one of the Golds, their interactions with each other, the choices they make and how that long-ago visit to the psychic is embedded in their lives.
The fortune teller, along with Eddie O'Donoghue, a police officer turned FBI agent, are characters who move in and out of the story through often unlikely scenarios. They alternately represent good and evil. Their presence is unnerving if only because they're initially perceived as simply passing through. Yet, it becomes clear that the author doesn't want the reader to relegate them to cameo appearances.
The Immortalists
Four-and-a-half Bookmarks
G.P. Putnam's sons, 201
346 pages