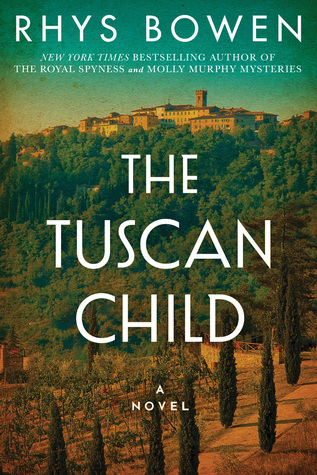 The Tuscan Child is a book that makes you hungry for Italy, especially its food. Rhys Bowen's story alternates between two different time periods: 1944 and 1973.
The former recounts British pilot Hugo Langley's efforts to survive after parachuting from his stricken plane over German-occupied Tuscany. The latter, and bulk of the novel, picks up with his daughter, Joanna, following Hugo's death. She discovers an unopened letter addressed to Sophia in a small Tuscan village. The letter includes a reference to their "beautiful boy." With little else to go on, Joanna travels to Italy learn more about Sophia and the boy, who could be her brother.
The chapters involving Hugo answer some of the mystery; others are left to Joanna to solve.
Sophia discovers the wounded pilot and helps keep in him hidden in a bombed-out monastery. She's limited by scarce resources and the inability to leave home without raising suspicion among the townspeople and Germans. Although it is only a month, Hugo and Sophia fall in love.
Joanna is unable to learn anything about Sophia and none of the old timers in the village knew anything of a wounded pilot. Still, shortly after her arrival, one man suggests he has information for Joanna. Before he's able to share anything, he's murdered and Joanna becomes a suspect.
Bowen has crafted a double mystery: one involving the boy and the other the murderer. In the process of unearthing secrets, Joanna is treated to meals lovingly prepared by her guest house owner.
The Tuscan Child
Four Bookmarks
Lake Union Publishing, 2018
336 pages